2nd Puerto Rico Grid Revitalization & Investment Forum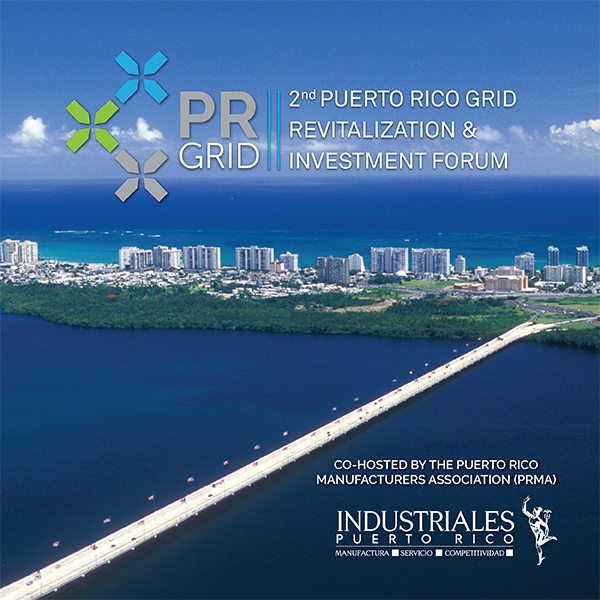 | | | | | | |
| --- | --- | --- | --- | --- | --- |
| | | January 28 - 29, 2019 | | Verdanza Hotel, San Juan, Puerto Rico | |

The legacy of Hurricane Maria lingers in daily power outages and households that are still without electricity. The country's energy utility, PREPA, has been plagued by board upheaval. It is a predicament which demands direction, and yet it remains unclear which federal or state agency is at the helm.
Now, more than ever, stakeholders are clamoring for a modernized and resilient grid that can withstand another disaster. Increasingly there is a call for decentralized and distributed solutions. PRMA, the largest association of private sector companies in Puerto Rico and the co-host of PR-GRID II, is leading that charge.
Working alongside PRMA, we convene PR-GRID II to bring clarity to the planning and funding of Puerto Rico's grid revitalization.

Join us in January for PR-GRID II in San Juan to get a full picture of Puerto Rico's needs, meet key Puerto Rican stakeholders, and explore opportunities for investment and engagement.
Event Update
PR-GRID II extended to 2 days in January 2019 [ more ]
Keynote Speaker
Jose Ortiz, incoming CEO of PREPA, confirms for PR-GRID II [ more ]
Event Highlights
Leading PR stakeholders confirm for PR-GRID II [ more ]
PRMA & New Energy Events announce match-making for PR-GRID II sponsors [ more ]